SERVING RALEIGH AND THE SURROUNDING AREAS SINCE 1910
Person Street Pharmacy
YOUR ONE-STOP PHARMACY
Easy, hassle-free prescriptions
At our downtown Raleigh pharmacy, we work with your doctor, fill prescriptions in minutes, and are able to ship the same day. Plus, we offer generic drugs starting at just $6 a month.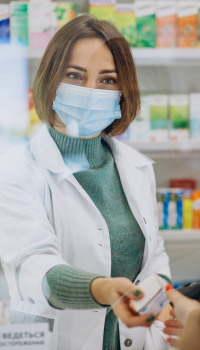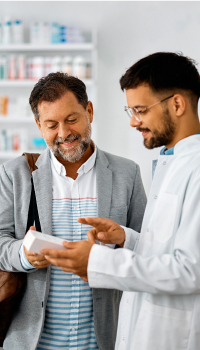 WELCOME TO OUR RALEIGH, NC PHARMACY
Treating patients like people, not numbers, since 1910
Most pharmacies are slow, expensive, and offer little personal interaction. At Person Street Pharmacy, we treat our patients like people and not numbers, offering a better pharmacy experience. Since 1910 we've been serving the local communities of Raleigh, NC, and we now ship anywhere in North Carolina, South Carolina, and Georgia.
No insurance? No problem!
We have the best cash discount program out there for those without insurance. We pride ourselves on being cheaper than the chain stores while offering better and faster service.
Most insurance plans charge more for the co-pay on generic drugs than they actually cost! By paying cash, you'll get the best pricing plus free shipping when you order a 3 or 6-month supply of medications.
Trusted Services For All
From ED medication to birth control, we care about the whole person and make getting your prescriptions fast and easy so that you can focus on the more important things in life.
Our High-Quality Shop
Health & Wellness Products
What Our Customers Say
Feedback & Testimonials

This place is THE BEST
Very easy to move my prescriptions here, and also go great advice about vitamins. They also delivered my prescriptions directly to my apt door! Also as a health care provider this place is very easy to get ahold of for patient prescriptions concerns.

Helpful and great service
Person Street Pharmacy is a true neighborhood pharmacy. Friendly, helpful and great service. I get all my Rx and vaccinations there. Lovely people.

Nice & Efficient
The pharmacists here are very nice and efficient. My prescriptions are always filled fast and I get a msg telling me when they're ready. I haven't had to use the delivery service but it's comforting to know it's available.